Sold
394 & 395 W Live Oak Ln
Rockport, TX 78382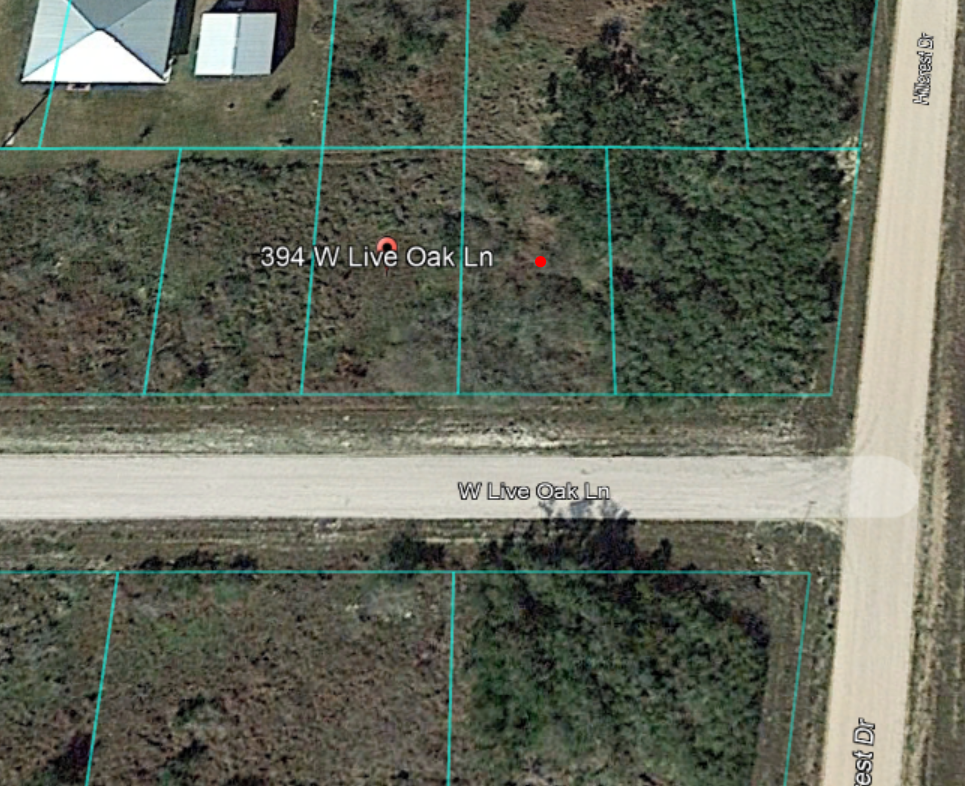 Payment Options
Description
This area of Holiday Beach is growing, and lots are going fast. So get it while you can!
Build your dream home, or make it your yearly vacation spot. A great place to bring the family makes many beautiful memories.
With the purchase of this oversize lot, you will have low HOA fees but lots of amenities, including a boat ramp and pier, a Community Park and swimming pool, and a clubhouse. This leaves you with so much to do every day.
Property Information
Nearest Cities
Houston, San Antonio, Dallas
Parcel Number
21332 & 21333
Address
394 & 395 W Live Oak Ln, Rockport, TX 78382
Legal Description
HOLIDAY BEACH HILLCREST, LOT 394 & Lot 395
Property Features
Coordinates
28.17141305, -97.0032641
Purchase Information/Fees
$399
Document Fee
A fee of $399 to reserve the property is required to begin the purchase process. This is a non-refundable fee.
$50
HOA Fee
Holiday Beach has a Yearly HOA Fee of $50 per lot.
Notes
We have done what we could to gather information for you, but you're responsible for doing your Due Diligence to ensure this is the right fit for you.
Visit www.holidaybeachtx.org for more information on the Community of Holiday Beach.
Don't hesitate to make this property yours today. Reach out to us, and let's make this happen.