Horseshoe Bend, AR 72512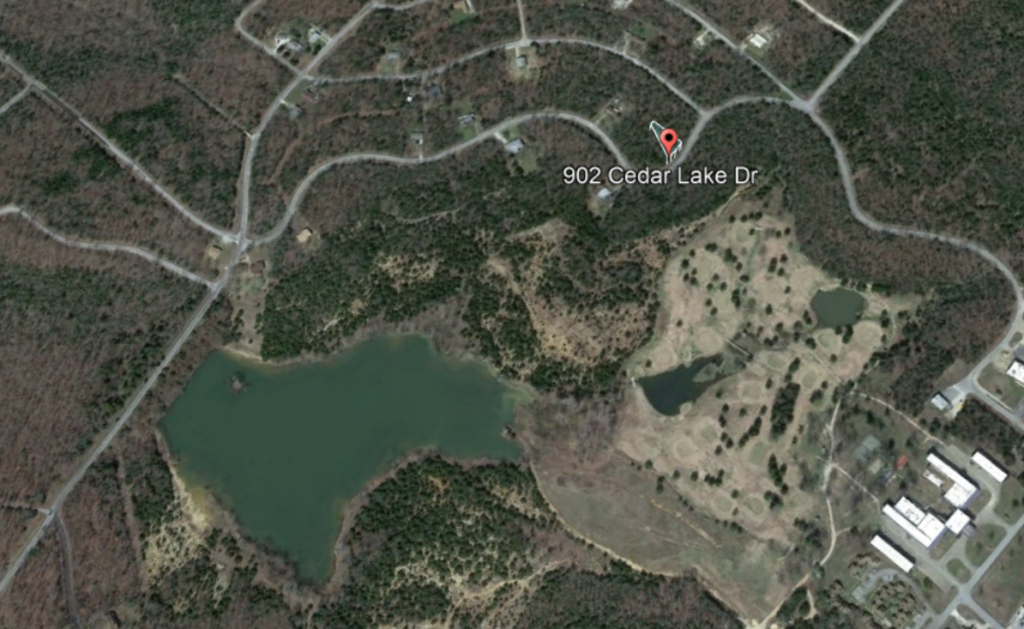 Payment Options
Owner Financing:
$99 Down payment $99MoX 60 Mo
Description
Want a property you can build your own home or cabin on? A place you call home, which you can pass down to your kids?
Half mile to downtown Horseshoe Bend, This leaves you close enough to town where you have access to gas stations, stores, restaurants, and so much more.
902 CEDAR LAKE DR is 8276.4 sq ft of undeveloped, wooded lot located on Cedar Lake Dr. This gorgeous property is loaded with deciduous trees. It is located far enough away from the noise and hectic that being close to downtown can bring.
With its affordable price and great potential!
Some basic information that you may be interested in:
1. You can have three pets in the city limits, and you must keep them vaccinated and purchase a city pet license annually. Pets must be kept on leashes.
2. You cannot have any livestock, horses, chickens, etc., in the city limits.
3. Dwelling square footage requirements are based on the BOA for that addition unless the City Zoning Code requirements are greater.
4. Sheds can be no more than 300sq ft. unless it is a detached Garage which can be 900sq ft. You cannot place an accessory structure on a lot without a dwelling.
5. No camping on the property. Unless you have had your house plans approved, a building permit has been acquired, and your foundation is in place. Then you may place a camper or RV on the property for a period of 12 months. At the end of the 12 months, you can no longer live in the RV or camper, and you cannot have it connected to the utilities even if your home is not complete.
6. Tiny homes are not allowed in the city limits.
7. Mobile Homes and Cabins with at least 600sq ft. of heated living space are allowed in these four additions per Bill of Assurances and City Zoning Codes: Paradise Acres Addition, Scenic Acres Addition, Rolling Acres Addition, and Tract B Addition.
8. All Property Deed information can be acquired by contacting the County Clerk's office at 870-368-4316.
Property Information
Parcel Size
8276..4 sq ft
Nearest Cities
Mountain Home
Parcel Number
800-01696-000
Address
902 CEDAR LAKE DR Horseshoe Bend, AR 72512
Legal Description
Section: Township: Range: Acreage: 0 Lot: S 1/2 130 Block: City: HORSESHOE BEND Addition: CEDAR GLADE School Dist: 101
Deed
Special Warranty Deed
Property Features
Dimension
W-90/18* L-149/169
Power
Needs to be brought to lot
Coordinates
36.2208002978139, -91.7667397865606
The Horseshoe Bend Water Department will have Water & Sewer information for you concerning water service and trash service. That number is 870-670-5885, or you can email at water@cityhsb.org
The electricity is provided by North Arkansas Electric Cooperative. Their number is 870-895-3221.
Document Fee
A fee of $149 to reserve the property is required to begin the purchase process. This is a non-refundable fee.
Notes
We have done what we could to gather information for you, but you're responsible for doing your Due Diligence to ensure this is the right fit for you.
Take a Drive and see if this could be the place you call home or be the perfect vacation spot.